Barbara Joan "Jody" Reed: 1931 – 2022
Jody was the sixth of eight children, born to Paul and Bessie Miller in 1931 in Douglas, Wyoming. She graduated in 1949 and soon after went to work at Mountain Bell, where she worked for the next 30 years. She married Murray Reed on March 2, 1951 and celebrated 60 years of marriage before her death in 2011. They moved to Denver for work, where their first son Stan was born in 1951. They moved back to Douglas a few years later , where their second son, Robert (Bob), was born in 1954 and daughter, Janet, was born in 1956.
In 1961, the family moved to Casper, where Jody took care of raising three children and continuing to work for the telephone company. She had a passion for crafts, was an accomplished artist, and gave Bob Ross a run for his money as well as some of Casper's best wedding and birthday cakes. She also enjoyed traveling with her sister Mary Jane, visiting family in Seattle, and attending a Branson show whenever she could.
She was a dedicated member of the United Church of Christ for many years and helped run the Bargain Basement. The Downtown Association of Casper, Jolly Bakers Dozen and Comfort for Kids are just a few activities that have kept her busy over the years between visits from her grandchildren. She also became a member of the Telephone Pioneers in 1970 and won numerous Quigley Awards.
She was predeceased by her husband Murray Reed; brothers Robert, Bill, Raymond and Max Miller; sisters Betty Richards and Mary Jane Reed; brothers-in-law Earl, Ellis, Wesley and Richard 'Dick' Reed and Huck Hulsey; sisters-in-law Sarah Miller and Shirley Reed; granddaughter Tami Tremble; and great-granddaughter Kelly Walbridge.
She is survived by her sister Karen Hulsey; three children Stan and his wife Jackie, Bob and Janet and her husband Don; eleven grandchildren; fifteen great-grandchildren; two great-great-grandchildren; sisters-in-law Jewel Reed, Alice Reed and Helen Miller; and many nieces and nephews.
In lieu of flowers, donations may be made to Hospice of Wyoming.
---
Larry Allen Fisher: 1954 – 2022
Larry A. Fisher died Tuesday, March 29, 2022, after a long illness. He was born to Mary and Charles (Chuck) Fisher in Gillette, Wyoming, and is survived by his wife Rebecca Kauffman; three sisters D'Ann, Dalene and Donna; two brothers Terry and Norman; numerous nieces and nephews; and many friends.
He graduated from high school in 1973 and went on to earn an associate's degree in business management. He was an entertaining guy and he loved to tell terrible jokes. He had a remarkable memory and could remember little details of things that happened when he was just a little boy, and liked to tell funny stories about his siblings and mother and father growing up. He loved horses, cars and dogs, and misses his dog Zena very much.
Larry and his wife, Rebecca, were high school sweethearts and kept in touch sporadically over the years, getting back together more than 40 years later and had been married for 7 years.
No services will take place at this time.
---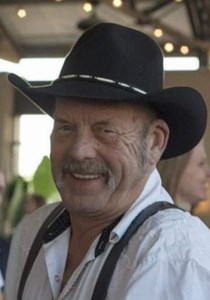 Paul B. Combe: 1954 – 2022
Paul Briley Combe, 68, of Pocatello, Idaho, died Sunday, April 3 surrounded by loved ones in Casper, Wyoming. Paul was born March 8, 1954 in Idaho Falls, Idaho to Cleve and Georgia Combe. He graduated from Pocatello High School and became a farmer, mechanic, and explosives expert at Kerr-McGee. Before retiring, he drove trucks for Knife River.
Paul's mind has always belonged to the open road. When he wasn't riding his Harley around the Black Hills, you could find him in the mountains or fly-fishing the creeks of the West. Although he was a biker and mountaineer, he also had an artistic side. Paul enjoyed sculpting, gardening, and swinging pretty ladies around a dance floor. Above all, he was a family man and devoted his extra time to creating beautiful memories with his wife, siblings, daughters, grandchildren, nephews and nieces, friends and dogs.
Paul is survived by his three daughters (April, Briley and Chelsea), three sisters (Darla, Diane and Janet), one brother (Glen), six grandchildren (Loral, Lateva, Izaiah, AJ, Devan and Autumn), five great-grandchildren (Lily, Trenton, Ivory, Jayce and Jude Briley), and other dear family members.
He was predeceased by his beloved wife of over 35 years (Susan), father, mother and brother (Rex).
A celebration of his life will be held Friday, April 8 at The Newcomer at 11:00 a.m. in Casper, Wyoming. Wear your Harley wires, a cowboy hat or your Sunday outfit.
A reception will be held after the service at the North Casper Clubhouse, 1032 East L St.
To leave a special message for the family, please select the "Share Memories" option.
If you would like to see the livestream of Paul's service, please follow this link:
https://view.oneroomstreaming.com/authorise.php?k=1649196103176763.
---
Alice L. Alicea: May 13, 1955 – April 4, 2022 (66 years old)
Alice L. Alicea, 66, died April 4, 2022. She was born in Casper on May 13, 1955, the child of Joe Ramundo Arguello and Ora Arguello (Duran).
Alice was one of a kind and always put others before herself. Her love for music was strong from when she was a little girl until the day she died. She loved to dance and sing with all her family and friends. She also liked to watch movies. She was the best mom, sister, and friend, and she didn't know any strangers. Everyone she met instantly became family. She was everyone's mom. We know she is dancing in heaven with her sisters and brother. Keep dancing all you want, mom, until we meet again at the gates of heaven. We love you with all our heart and with all our soul.
Alice was predeceased by her parents; her sisters Dorothy and Tammy Arguello; his brother Sammy Jo Arguello; his sister Marylee Lucero; his sister Carol Jean Palato; and his grandson Jonathan Lara Jr.
She is survived by her four daughters Christina Rodriguez (Jim), Angela Martinez (Lawrence), Tammy Lara (Jon) and Esperanza Alicea as well as numerous great-grandchildren, nieces and nephews.
Services will be held on Saturday, April 9, 2022 at 10:00 a.m. at Bustard & Jacoby Funeral Home, located at 600 CY Ave., Casper, WY 82601. The officiant will be Alice's nephew, Charles Dean Winfrey. Immediately following the service, interment will take place at Highland Cemetery and a reception will follow at Evansville Town Hall, 235 Curtis St., Evansville, WY 82636.
Arrangements are in the care of Bustard & Jacoby Funeral Home, 600 CY Ave., Casper, WY 82601.
---
Obituaries are a free service from Oil City News. To order a free or personalized obituary, please follow the link on our obituaries page.